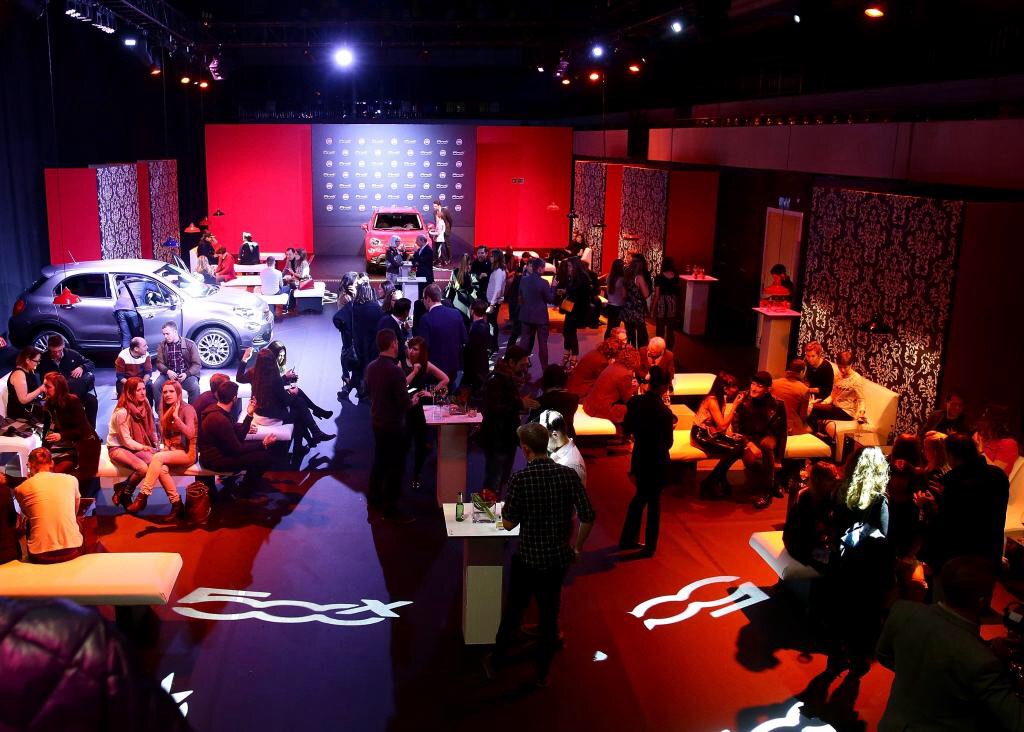 Fiat 500X
Our brief was to launch the Fiat 500X to a mix of influencers, media, celebrities and Fiat VIPs and create a social media buzz around Europe.
We created an experience that completely transformed the Copperbox Arena into amagical space – with multi- level viewing platforms and entertainment stages.
After a stunning holographic show, the breath taking finale saw magician Dynamo make the Fiat 500X literally appear from nowhere – a truly unique moment.
Light was a key theme of the Dynamo illusion and this was reflected with LED bars, bespoke lighting features, stunning LED branded floraldisplays and drinks served from specially designed LED trays.
Hosted by Twin B the evening was rounded off with fantastic sets from Sam Shaw, Gorgon City and DJ Yasmin
The event was attended by 1200+ people and the Youtube film of the car reveal illusion has already had over 2.9m views without seeding in the EU and won silver at the FMBE awards.