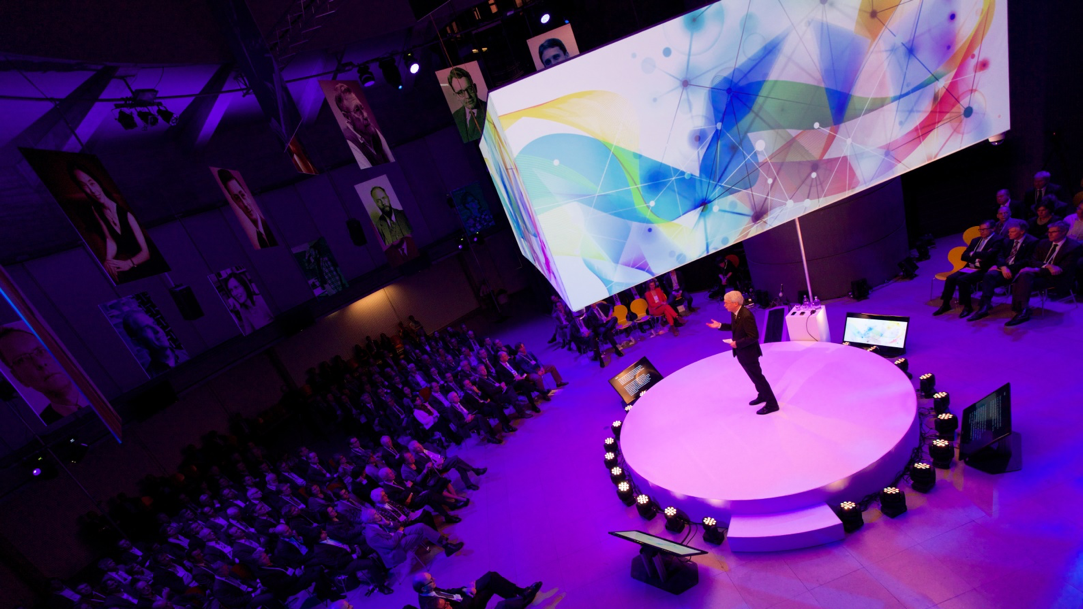 Philips Research 100
Our brief was to create an event to celebrate 100 years of Philips Research and inspire and inform an audience of past Researchers, Government Officials and Press about the ground breaking research taking place at Philips today.
The experience began with a walk-through timeline tunnel which highlighted the incredible innovations pioneered by Philips Research. This led into a central stage area with an innovative 4 sided screen and hanging gallery to compliment the amazing architecture of the Evoluon venue in Eindhoven.
We designed and produced a series of multimedia TED talks using animated graphics and live demonstrations that highlighted key areas of current research and created further interaction and dialogue around these topics with a web based collaboration tool.
The event ended with a unique Son et Lumiere finale in conjunction with Philips Lighting using LED illuminated delegate lanyards synchronised to a powerful music track.